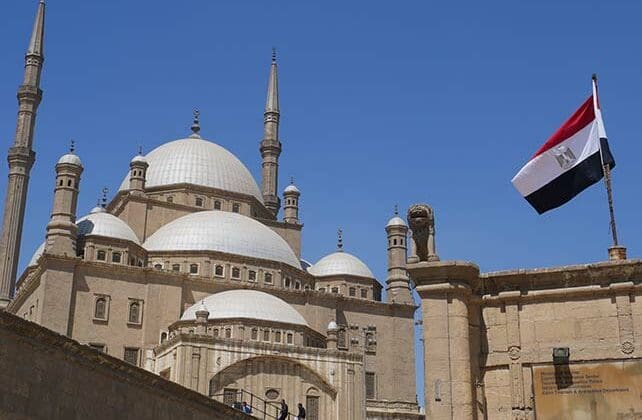 Egypt (International Christian Concern) A Coptic Christian was stabbed several times after trying to save his son from a Muslim neighbor holding the 17-year-old against his will. Magdy Fathy Shehata Awad Allah was stabbed seven times on February 15, 2022 after his neighbor, Mahmoud Abdel Rahman Farghaly, attempted to stab his son. Magdy is now safely recovering at home, despite being brought to the hospital in critical condition.
The 17-year-old, Thomas, was in the street nearby when the neighbor requested that he buy medication for him because he was ill. Thomas went to enter the apartment and Mahmoud attempted to stab him with a knife. Physically unharmed, Thomas fled to the apartment's balcony and locked the door. From there, his father heard his cries for help. Magdy arrived at the apartment and was met by the Muslim neighbor who stabbed him crying, "oh kaffirs [infidels], Allahu akbar," according to World Watch Monitor.
Locals knew of Mahmoud as one who insulted and mistreated Christians. He often played the Quran over loudspeakers from his shop, and local Christians attempted to avoid him when possible. Authorities held Mahmoud for two weeks before releasing him to a mental hospital for observation, with the prosecutor claiming he was mentally ill. Many Christians have doubts about the man's illness status, often used as a ploy and tactic when Muslims attack Christians to avoid sentencing.
This article originally appeared here.