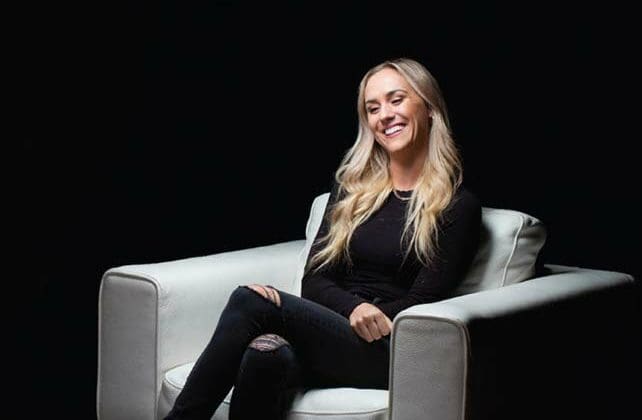 DALLAS, Texas (BP) — It was broad daylight, but Sarah Taylor knew if the stranger managed to pull her into the car, she would likely die.
She fought.
"He had his hand locked in my chest and I thought he had stabbed me; that's how bad the pain was. He began to yank my hair. He took my head and started shoving me into the back of his car with all of his power," she said.
Taylor doesn't know how she managed to flee his grasp as he tased her in the chest. Running down the residential road near San Diego, Calif., while flailing her arms, a woman ushered her into her car and drove to safety. Taylor returned to the scene of the crime with law enforcement officials and soon learned she had survived an attempted kidnapping by a known human trafficker, his car abandoned by the side of the road.
"It ended up being a top three case in San Diego at the time, but in the meantime, I was kind of left to go on as normal, and I quickly realized there was no going on as normal," she added.
RELATED: Christian Group Helps Rescue Pakistani Teen Girl From Sexual Slavery
Taylor, wife of Cincinnati Bengals wide receiver Trent Taylor, found solace in the very name of Jesus as she dealt with the ensuing trauma from the assault. Her story, "Stronger Than Fear," is the latest "I Am Second" testimony of salvation and restoration released by the Dallas-based non-profit ministry by the same name.
"I truthfully believed everyone wanted to kill me, that I wasn't safe and that I was going to die," she said in the I Am Second video. "All of the happiness and joy that I usually carry with me was just stolen."
She asked a local nondenominational church, New Venture Christian Fellowship in Carlsbad, Calif., to refer her to a Christian counselor. That's when Jesus called her name.
"I had this moment in therapy where I closed my eyes for a second and I heard a voice. It was a man and right away, I knew it was Jesus," Taylor said. "He said Sarah, don't be fearful. I will never leave you nor forsake you. And ever since that moment, I felt like I had … this incredible peace.
"I decided to just start saying His name. I just started saying Jesus, out loud when I began to get fearful. The name of Jesus brought so much comfort."
RELATED: Demi-Leigh Tebow Shares Her Attempted Abduction Story in the Fight Against Human Trafficking
The image of Jesus on the cross, and His work of salvation there, helped Taylor learn to forgive her attacker.
"Genuine authentic forgiveness was so important for me," she said. "That's truthfully the only reason I feel like I've been able to heal from my biggest wounds. Although it took me many years, ultimately forgiveness brought me so much peace."
She has since regained her personality and emerged stronger from the ordeal. A sports mental performance coach and former San Diego sports reporter, she works with her husband to raise awareness of human trafficking.
I Am Second intentionally released Taylor's story during April, which is Sexual Assault Awareness Month.
"[Her] story ties into the goals of the annual awareness campaign that aims to prevent sexual violence and support those who are affected by it," I Am Second Executive Producer John Humphrey said in a press release.
RELATED: Celebrities Join Evangelicals in END IT Movement to Fight Human Trafficking
I Am Second features written and video testimonies of more than 150 athletes, actors, models, musicians, cultural influencers and others who encountered God's transforming love.
This article originally appeared at Baptist Press.