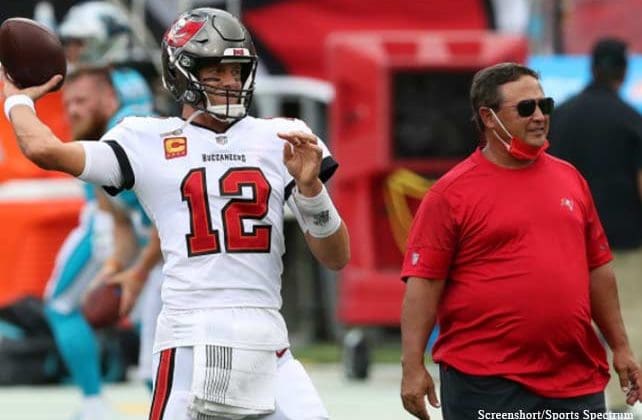 (Sports Spectrum) After reaching the Super Bowl twice as a member of Tony Dungy's staff with the Indianapolis Colts, Tampa Bay Buccaneers quarterbacks coach Clyde Christensen is back on the biggest stage in sports. He worked with Peyton Manning and Andrew Luck during his time with the Colts, and is now the position coach for another all-time great in Tom Brady.
"It's not easy, you know?" Christensen said this week on the Sports Spectrum Podcast. "And that's why it is so fun when you do get there and it does come together, and you do have that year where it hits and you make it [to the Super Bowl]. Hopefully we can try and win one more and it'd be special. But it's been quite a journey."
It was Christensen who urged head coach Bruce Arians to bring Brady to Tampa after doing his due diligence on the longtime New England Patriot as a potential free agent. He could not believe the things Brady was still able to do 20 years into his career.