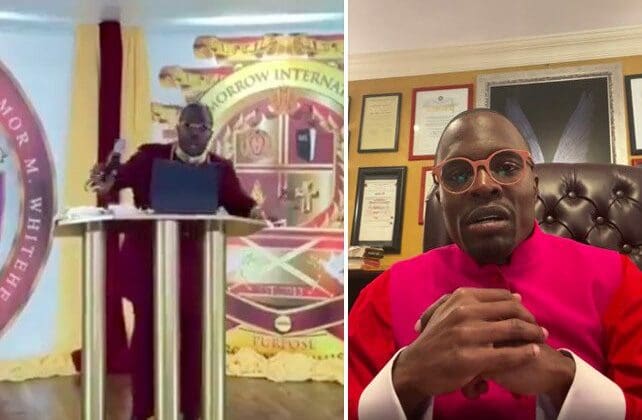 Robbers who stole over $1 million worth of jewelry from a Brooklyn pastor and his wife at gunpoint Sunday were caught on camera via the church's livestream. Bishop Lamor Whitehead is offering a $50,000 reward for information leading to the arrest of the perpetrators.
"Today, you know, we were in church during morning service," said Whitehead in an Instagram video posted the day of the robbery, "and as I was preaching, I seen three to four armed men come in, and I just told my church…get down. Everybody just get down."
Bishop Lamor Whitehead: 'Everybody's Traumatized'
Bishop Lamor Whitehead is the pastor of Leaders of Tomorrow International Ministries in the Canarsie neighborhood of Brooklyn in New York City. He was preaching Sunday, June 24, when three men dressed in black interrupted his sermon.