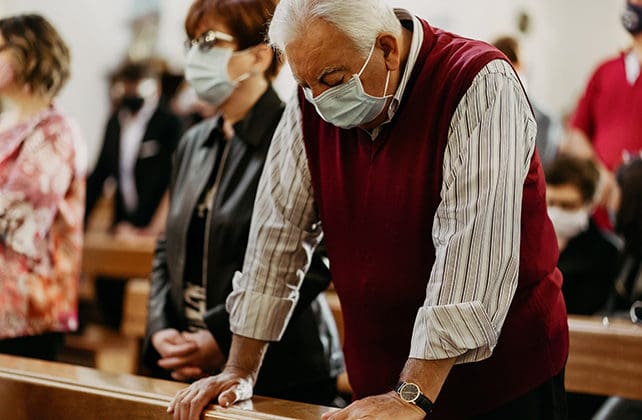 (Lifeway Research) Throughout the COVID-19 pandemic, churches responded to serve churchgoers in a variety of ways, and churchgoers are overwhelmingly proud of how their church handled the crisis.
According to Nashville-based Lifeway Research, almost 9 in 10 Protestant churchgoers (86%) say they are proud of how their church has responded during the coronavirus pandemic, with 58% strongly agreeing. Few (9%) disagree.
Inversely, few (12%) say they are ashamed of how their church responded to the crisis. More than 4 in 5 (84%) disagree, with 73% strongly disagreeing.