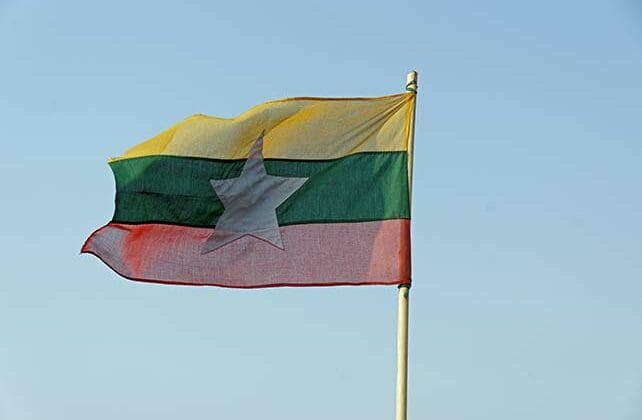 Myanmar (International Christian Concern) The Burmese Army (Tatmadaw) continues to ignore calls by Catholic leaders to protect places of worship and deliberately attacks churches in Myanmar's predominantly Christian regions in Kayah state.
The intensified fighting has impacted at least 15 parishes in Loikaw Diocese while at least seven Catholic churches have been hit by artillery shelling and airstrikes. People living in the area are hearing gunfire, airstrikes, and shelling on a daily basis.
According to UCA News, on Feb. 15, a building in the compound of Our Lady, Queen of Peace Church in Doungankhar, Demoso township, was hit by artillery shelling by the military.
The extent of damage could not be ascertained as church officials could not reach the place amid ongoing fighting, said a senior clergy. The church was also hit by artillery shelling in June 2021
The Sacred Heart of Jesus Church in Doukhu Parish of Loikaw township, previously hit by military airstrikes on Jan.12, and a bell tower was destroyed, had its windows and pictures of the Way of the Cross destroyed by the Tatmadaw soldiers on Feb. 14. They have encamped inside the church to use it as a base.
While there were no reports of civilian casualties, a local priest condemned the attack as an "abomination, desecration and sacrilege."
On Feb. 10, a Baptist church and a camp for IDPs in a village in Demoso township were also hit by military shelling, injuring one person.
A year after the Tatmadaw staged a coup to overthrow the democratically elected civilian government, the military regime is facing constant battles with ethnic armed organizations and local defense groups all over the country. States that have a bigger Christian population such as Chin, Kachin, and Kayah have traditionally been anti-Tatmadaw.
More than half of Kayah state's population of 300,000 have been internally displaced given the escalating fighting. Many are living in the jungles with limited access to humanitarian assistance.  The remote and mountainous region is regarded as a Catholic stronghold in the Buddhist-majority country. About 90,000 Catholics live in the state with a population of 355,000.
This article originally appeared here.