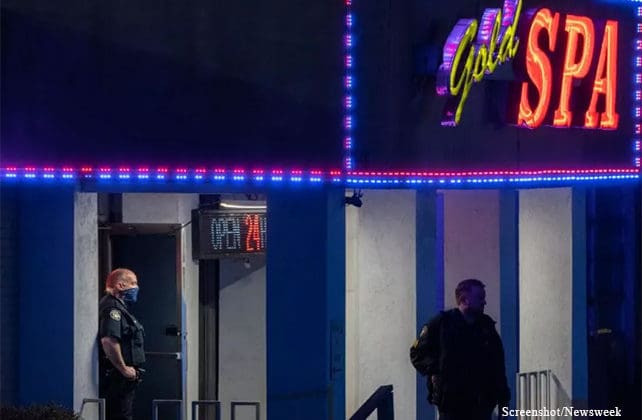 (Newsweek) The Southern Baptist church attended by the Atlanta-area mass shooting suspect Robert Aaron Long took down its social media and website in the wake of the attacks that left eight people dead on Tuesday evening.
Long, 21, was a member of the Crabapple First Baptist Church in Milton, Georgia, and screenshots of since-deleted social media posts suggest he was re-baptized there about three years ago. There is no evidence to suggest that the church was involved in any way with Long's decision to allegedly carry out the killings.
In a statement, elders of the church expressed grief over the violence.