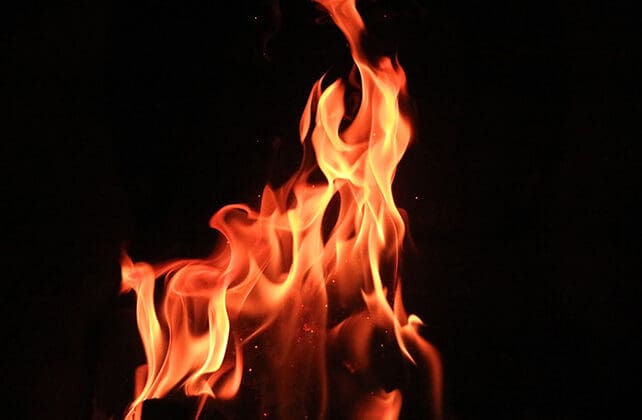 Nigeria (International Christian Concern) – Early Monday morning, April 4th, Fulani militants attacked Christians in central Nigeria's Miango District.  
According to ICC's correspondent in Nigeria, the attack by Islamist extremists killed three people and injured one. Additionally, 25 homes and 40 barns were burned. The village community church, called the Evangelical Church Winning All (ECWA), was burned to the ground. The militants were able to do considerable damage to the community before security personnel showed up.
"The Fulani killed my father and brother during the attack," a resident of the village of Ariri told ICC. He continued, "My neighbor was also killed, and my sister sustained a gunshot wound."
Four years ago, many from this village were displaced in a violent attack by the Fulani militants, which left 13 dead.
For years, ICC has been following the conflict in Nigeria between the groups of militant Fulani herdsmen who hold extremist Muslim views and the predominately Christian farming communities.
Monday's attack followed closely on the heels of several other attacks by Fulani militants that occurred between Monday, March 29, and Sunday, April 3. Sunday's attack happened just 50 meters away from a significant military checkpoint, said a local youth leader, yet the military did not intervene.
Hours before Sunday's ambush, a group of armed men opened fire at villagers attending a cultural festival in Chando-Zirechi, a small town north of the Maxwell Khobe cantonment. "Ten people were killed and 17 others injured," said the youth leader.
Eleven others were killed in separate attacks from March 29 to March 30. "On Monday [March 29], five were killed in Kwall District, on Tuesday [March 30], two were killed in Kpatenvie village near Jebbu Meyango town, and on Thursday [March 31], four were killed at a mining site in Meyango," he said.
The attack on March 30 razed 15 houses, according to Mr. Robert Ashi, the President of Irigwe Development Association, a local tribal association.
All the attacks were carried out by "Fulani Militia," according to a report from Ashi.
"The military commander in Plateau State, where these attacks took place, Maj. Gen. Sallau Ali, a Fulani Muslim, was previously accused of collaboration with terrorists. He did not intervene in any of the incidents," said a local source.
"If the people will be killed repeatedly and the government will not show concern, it suggests nothing but complicity," he continued.
Police and military authorities have yet to comment on the attacks.  
This article originally appeared here.