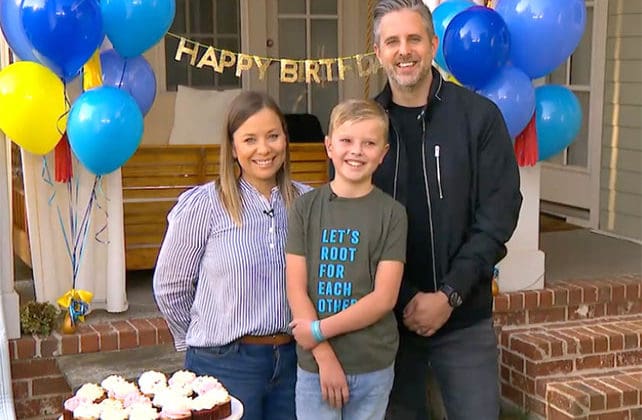 (The Christian Post) Award-winning Christian singer Matt Hammitt's family was featured on "Good Morning America" Wednesday, where they celebrated his son's birthday and miraculous testimony of making it to age 10, despite being born with a rare, high-risk heart condition. 
Hammitt, his wife, Sarah, and their son, Bowen, were on the ABC morning show to celebrate the milestone.
ABC producers first featured Bowen's story in November 2010, following his first open-heart surgery. The child was born with hypoplastic left heart syndrome, which means that the left side of his heart is underdeveloped. Since his birth, Bowen has had three open-heart surgeries. Doctors told Hammitt and his wife that children with that heart condition do not have a long life expectancy.