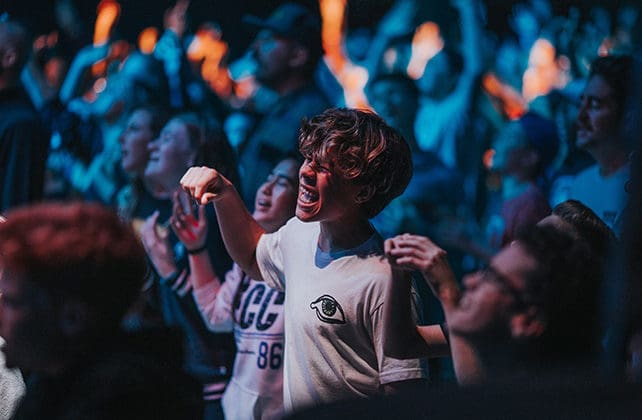 (ABC News) HUNTINGTON, W.Va. — Between calculus and European history classes at a West Virginia public high school, 16-year-old Cameron Mays and his classmates were told by their teacher to go to an evangelical Christian revival assembly.
When students arrived at the event in the school's auditorium, they were instructed to close their eyes and raise their arms in prayer, Mays said. The teens were asked to give their lives over to Jesus to find purpose and salvation. Those who did not follow the Bible would go to hell when they died, they were told.
The Huntington High School junior sent a text to his father.
"Is this legal?" he asked.