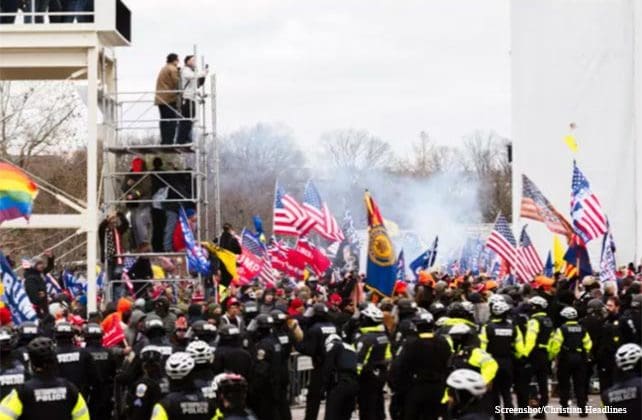 (Christian Headlines) Late Wednesday afternoon, Trump supporters attending a "Stop the Steal" rally-turned-violent-riot, stormed the U.S. Capitol building stalling the certification of Joe Biden as the next president of the United States.
According to the Associated Press, at least one person has been shot, five weapons have been recovered and 13 people have been arrested. Police dawning full riot gear have deployed tear gas and percussion grenades to clear people from the Capitol building and the surrounding area. D.C. Mayor Muriel Bowser has also declared a 6 p.m. curfew for the city.
Amid the uprising, many faith leaders have taken strong stances, offering statements condemning the actions of the rioters.