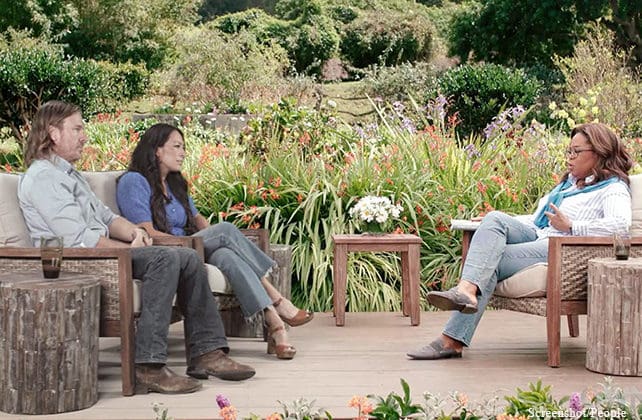 (People) Chip Gaines is opening up about how life in the HGTV spotlight was, at times, very difficult for him — and how his wife Joanna helped him through. 
The Fixer Upper alums recently sat down with Oprah to talk about their lives as business partners and parents in a Super Soul special that premieres on Discovery+ on March 13. In the exclusive clip, above, the media mogul asks the couple how fame has impacted them and their decision to take a year off after their hit show ended in April 2018.
"I have discovered that fame is just, your life is the same, you're the same, and everybody has an idea of what that is, it's just more people know your name. And I think if you don't know who you are when the fame thing hits then you lose yourself," Oprah said, sitting down with the couple in the same familiar setting as her bombshell interview with Meghan Markle and Prince Harry that made global headlines this week.