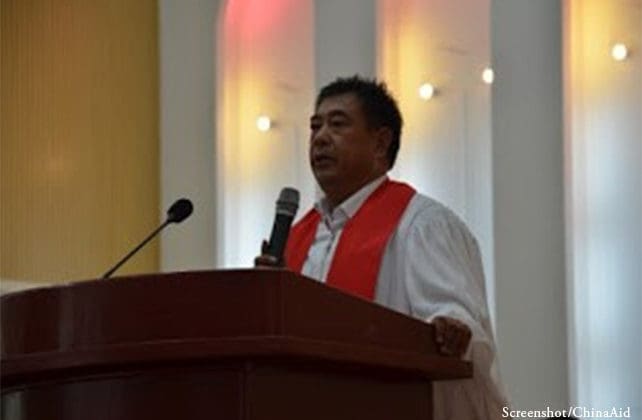 (Open Doors) Once again, we're reminded of the urgent need to pray with the church in China. The sentence for the leader of a large house church was recently handed down. For the next five-and-a-half years, Pastor Li Juncai, will spend his life inside prison walls as a political prisoner. He was also fined 210,000 yuan ($32,423).
Pastor Juncai's crime? He objected to the Chinese Communist Party's (CCP) forcible removal of the cross atop Yuanyang County Central House Church in Henan province. He also refused to change a church proclamation: "Love God and people," to "Love the country."
Li Chao, Pastor Juncai's son, contends that CCP authorities fabricated all the charges against his father because he took a retaliatory stand against the state's demolition of the church's cross—as well as the CCP's general oppression of house churches.