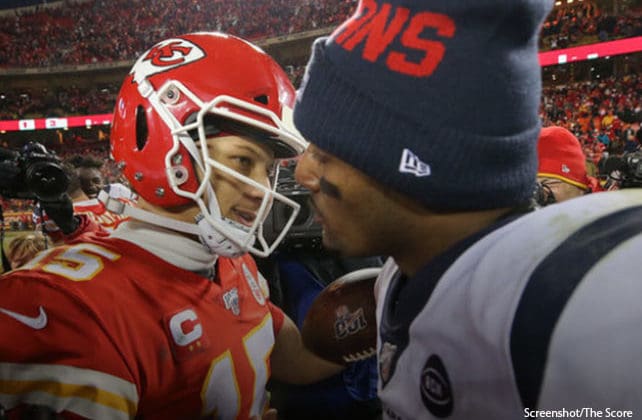 (The Score) Kansas City Chiefs and Houston Texans players are discussing a joint demonstration to make a statement on racial injustice and display unity before Thursday night's NFL season opener, sources told NFL Network's Tom Pelissero.
One possible idea involves both teams staying in their locker rooms during the national anthem.
The situation is still fluid and final plans remain unfinalized, Pelissero adds. Leaders from both clubs involved include Patrick Mahomes, Deshaun Watson, and Kenny Stills.