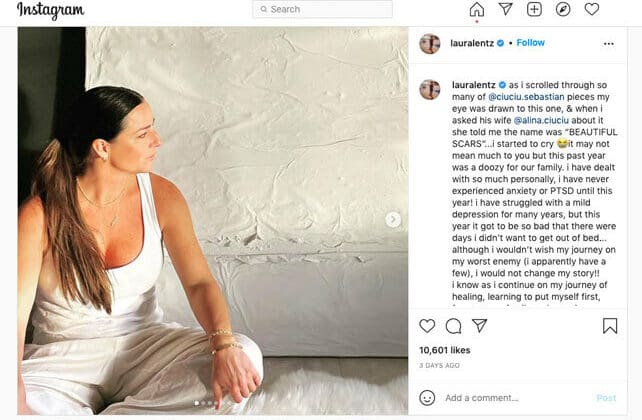 (ChurchLeaders) Laura Lentz took to Instagram to share about her emotional journey over the past year, revealing that she has experienced anxiety and PTSD in the wake of the scandals surrounding her husband Carl Lentz, who is the former pastor of Hillsong East Coast. 
Carl was fired by Hillsong in November 2020 for "leadership issues and breaches of trust, plus a recent revelation of moral failures." It was later revealed that Lentz had at least one extramarital affair, and he has since been accused by a former nanny of sexual abuse. Leona Kimes, who made the accusation, is now the co-pastor of Hillsong's Boston location.
It was reported late last year that Laura would remain married to Carl despite his infidelity and that the couple was seeking counseling together. It was reported that Carl was also being treated for depression and pastoral burnout.