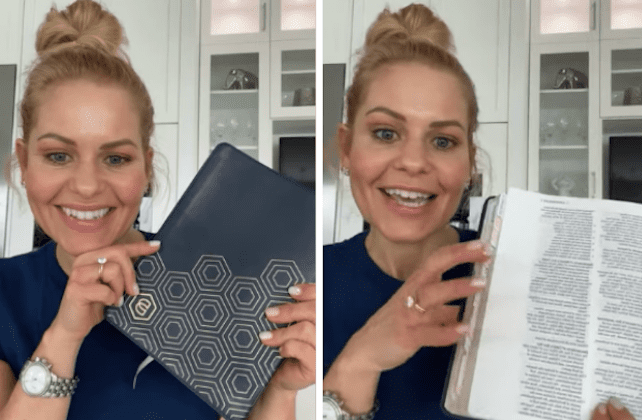 (ForEveryMom) Candace Cameron Bure has never been one to shy away from her faith. This week, the Fuller House star is giving God all the glory in the success of her recent Bible release with DaySpring.
Her One Step Closer Bible, which was released Monday, has now become a bestseller and sold out on Amazon.
Candace took to Instagram with a shout of praise on Wednesday, gushing about the Bible's success.
"Wow!!! My new One Step Closer Bible is #1 in Christian Faith books on Amazon right now!!" she wrote, sharing a screen shot of the Amazon listing.