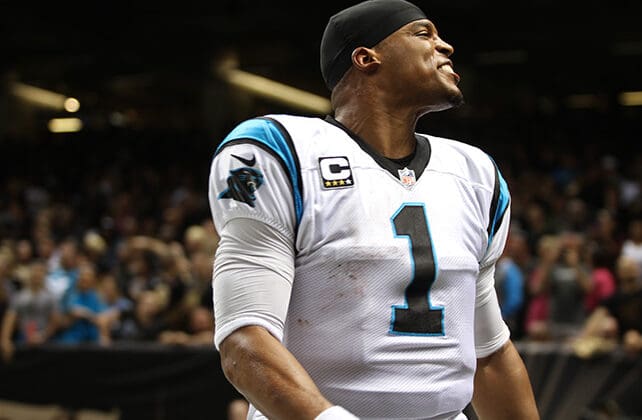 (Sports Spectrum) A week ago on Sunday evening, Cam Newton said he was eating a bowl of cereal. This Sunday, he was talking to the media after accounting for two touchdowns — one rushing, one passing — for the Carolina Panthers in a surprising 34-10 upset of the previously 8-1 Arizona Cardinals.
He was just signed by the team on Thursday — the team that drafted him No. 1 overall out of Auburn in 2011 and for whom he played nine years (winning the 2015 NFL MVP award) before the Panthers cut him in March 2020. The quarterback was signed later that summer by the New England Patriots, for whom he started 15 games last season. But the Patriots released Newton in August, and he had been sitting at home until last week, when Panthers head coach Matt Rhule called him to see if he'd be interested in rejoining the Panthers.
Starting quarterback Sam Darnold was placed on injured reserve after suffering a shoulder injury last week, opening up the idea to bring Newton back.