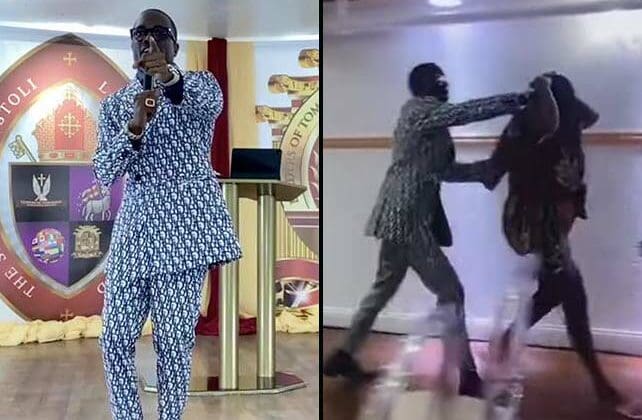 Brooklyn Bishop Lamor Whitehead is making headlines following an incident on Sunday (September 18), wherein he forcefully grabbed a woman by the back of the neck for disrupting his live sermon, leading her out of the room.
Whitehead first made the news in July when he and his wife were robbed of jewelry at gunpoint while he was preaching during his church's livestream on a Sunday morning. According to police, the value of the jewelry stolen was estimated to be worth over $1 million.
Police officers were called to the scene after Whitehead, bishop of Leaders of Tomorrow International Ministries located in Brooklyn, New York, was interrupted by two women who started shouting from the back of the room at the bishop.