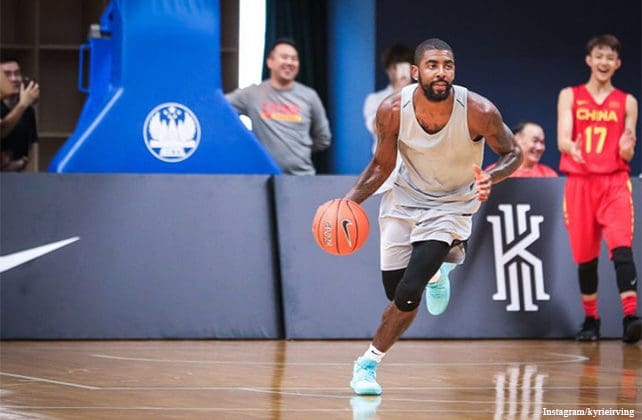 (ESPN) Brooklyn Nets guard Kyrie Irving bought a house for the family of George Floyd, according to former NBA player Stephen Jackson.
Jackson, who was a close friend of the late Floyd, revealed on "The Rematch" podcast that Irving, along with other celebrities, had reached out to help Floyd's family.
"Kyrie Irving bought them a house. Lil Wayne's manager bought them a Mercedes-Benz. Barbra Streisand gave them stock in Disney," Jackson said.
Sources told Marc J. Spears of The Undefeated that Irving gave the family the money for the house about five or six months ago.