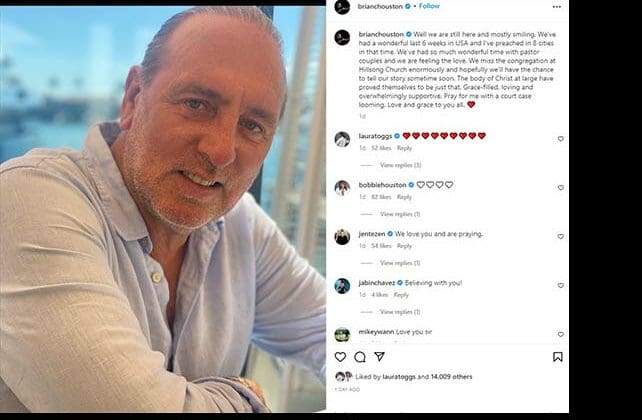 Brian Houston, former global senior pastor of Hillsong Church, asked his 691,000 followers on Instagram for prayer yesterday (Sept. 27) in regards to his upcoming court case.
Houston also shared that he and his wife, Bobbie, have spent the last six weeks in the United States where he has preached in eight different cities.
"Well we are still here and mostly smiling," Houston said in his post. "We've had a wonderful last 6 weeks in USA and I've preached in 8 cities in that time. We've had so much wonderful time with pastor couples and we are feeling the love."
Hillsong Church's founder shared that he and his wife miss the Hillsong Church congregation enormously and said that "hopefully we'll have the chance to tell our story sometime soon." 2022 marked 50 years that Houston had pastored Hillsong Church.