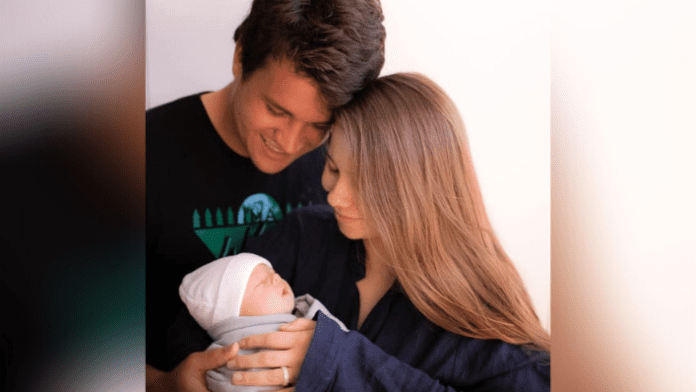 (ForEveryMom) Bindi Irwin has a lot to celebrate this week! She and hubby Chandler Powell welcomed their "Wildlife Warrior" on Thursday, March 25th—the same day as their first wedding anniversary!
"Celebrating the two loves of my life," Bindi captioned a photo of her and Chandler cradling their little girl Friday morning. "Happy first wedding anniversary to my sweetheart husband and day of birth to our beautiful daughter."
Bindi went on to share their daughter's name, and the meaning behind it.
"Grace Warrior Irwin Powell," she wrote. "Our graceful warrior is the most beautiful light."