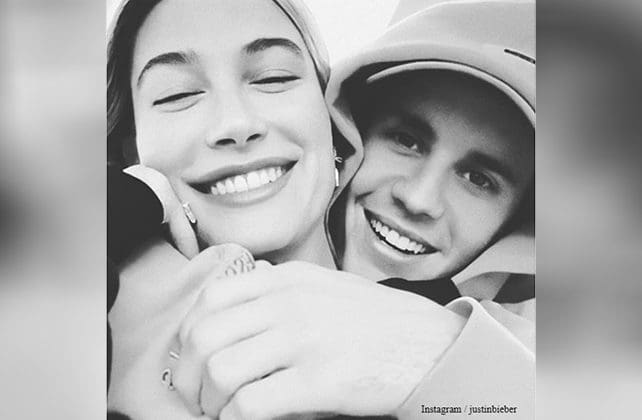 (RNS) Pop star Justin Bieber tweeted his support Thursday (March 18) for the Poor People's Campaign, the faith-led anti-poverty initiative that was inspired by a campaign the Rev. Martin Luther King Jr. started in the '60s.
Bieber listed the campaign, headed by the Rev. William Barber II and the Rev. Liz Theoharis, among "organizations that embody what justice looks like in action," directing his fans to donate to the cause for a chance to win tickets to an upcoming concert or a signed guitar.
It's all in honor of "Justice" — not the moral principle, but rather the title of Bieber's latest album, released Friday (March 19). 
"In a time when there's so much wrong with this broken planet we all crave healing and justice for humanity," Bieber tweeted, announcing the album in late February. "In creating this album my goal is to make music that will provide comfort, to make songs that people can relate to and connect to so they feel less alone."
"Justice" opens with the famous words spoken by the Rev. Martin Luther King, Jr.: "Injustice anywhere is a threat to justice everywhere."
It also includes an interlude taken from a 1967 sermon by King that the Guardian noted was about the biblical story of Shadrach, Meshach and Abednego. In it, the civil rights leader describes the biblical story as an act of civil disobedience. ( In the Hebrew Bible, the trio are thrown into a fiery furnace after they refuse to bow to a golden image. They are miraculously spared.)
But some reviewers have noted the uncertain link between King's words and the songs on the album, largely the kind of upbeat love tunes for which Bieber is known.
Some — like the first single "Holy," a collaboration with Chance the Rapper — toe the line of songs with lyrics that might be about loving God or might be about loving a girl. The song repeats the lyrics: "That the way you hold me, hold me, hold me, hold me, hold me / Feels so holy, holy, holy, holy, holy."
Closing track "Lonely" hints at the singer's journey from Belieber to believer, which made national headlines.
After what the Huffington Post described in 2016 as a "public downward spiral," Bieber turned to celebrity pastor Carl Lentz, who famously claims to have baptized the singer in a bathtub belonging to NBA star Tyson Chandler.
Bieber since appears to have cut ties with the disgraced pastor, who was fired from Hillsong NYC late last year for "moral failures," including an extramarital affair.
Bieber and his wife, Hailey Baldwin Bieber, now attend the Los Angeles location of Churchome, an evangelical megachurch pastored by Judah and Chelsea Smith.