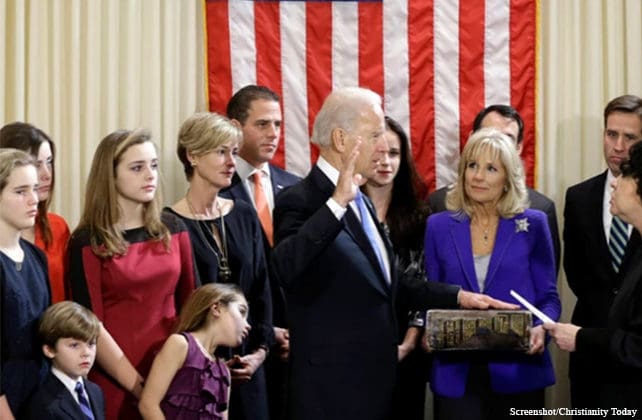 (Christianity Today) Donald Trump once claimed that Joe Biden would "hurt the Bible" if he became president, but the copy of the Scripture that Biden is bringing to the inauguration looks like it might hurt you if you tried to lift it.
The book is about five inches thick, with a sturdy leather cover, and solid metal clasps holding it closed. When Jill Biden raises the book up for her husband to take his oath of office on Wednesday, she will have to use both hands.
"Why is your Bible bigger than mine? Do you have more Jesus in there?" said Stephen Colbert, the Catholic host of The Late Show with Stephen Colbert, in an interview with president-elect Biden in December.