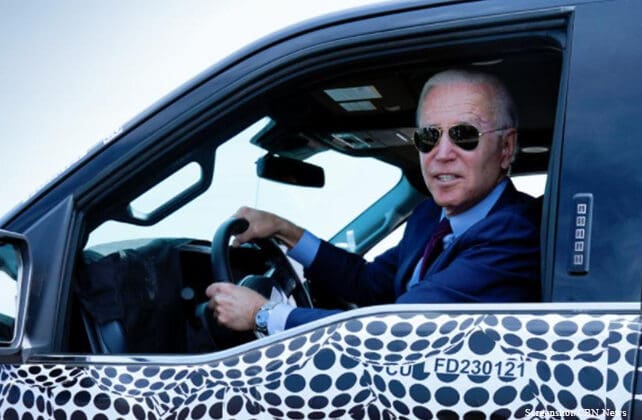 (CBN News) President Joe Biden caused a bit of a stir Wednesday when he jokingly told a journalist to step in front of a car when she tried to ask him a question about Israel.
The president was visiting a Ford plant in Dearborn, Michigan, where he was seated behind the steering wheel of the company's new F-150 Lightning truck, which he was test driving.
While he was seated, a journalist alongside the driver's side window requested Biden's permission to ask a question about the ongoing conflict between Israel and the Gaza Strip, which is controlled by Hamas.