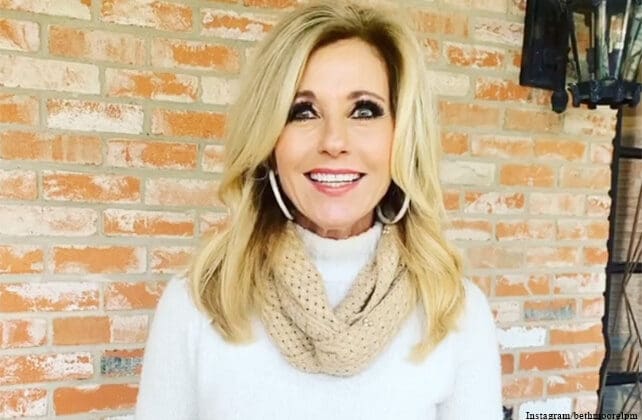 Bestselling Christian author and former Southern Baptist Beth Moore used her Twitter platform to explain to her nearly 1 million followers it wasn't until middle-age that she could fully accept she had been forgiven for her sins.
Moore said this unbelief lead to a dangerous cycle. She said she used to believe the "harsh difficulties" she was experiencing in her life were consequences of past sins she had committed — even though she had repented.
"It's a rough way to live," Moore said, "thinking that every bit of your hardship and suffering you brought on yourself with your foolish faithless decisions." That type of existence "can be overwhelming and demoralizing."
Beth Moore: Jesus Is Merciful
In the midst of her faith journey, she said she "found Jesus so merciful," while reaping the harvest from the whirlwinds she had sown. Also Christ's mercy was evident "in the suffering that simply accompanies life on terrestrial ground strewn with thorn and thistle."
"Chronic regret can nearly kill us."
"Sow something new [of the Spirit]," Moore reminded her followers. She said she couldn't "break out of the cycle of defeat" until she started to fully accept she been forgiven for her sins by Jesus Christ.
Moore Warns Not to Omit Sin From Vocabulary
Moore said, "We lose our whole theology of the cross," when we lose sin from our vocabulary. Moore said joy is found in acknowledging our sins, and that's why she's convinced many have trouble finding joy. The Living Proof Ministries founder pointed out that Psalm 32:1 says, "Blessed is the one whose transgression is forgiven, whose sin is covered."
Moore said to those who feel they can't get past their sins and end up drowning in a seas of regret, "There is mercy, there is forgiveness at the foot of the cross." Jesus remains faithful and "loved you all along," preparing a future for you "unbridled from your past."
God's grace is without an ounce of resentment, so don't let that generosity be in vain, she said. She encouraged her followers to "Live, sons & daughters of God, in the full consequences of Christ's cross by faith, fully forgiven & made utterly clean."
Moore Returned From a Social Media Hiatus
Moore's social media encouragement comes after putting herself in a "time out" as she called it for most of the month of April 2021 where she didn't engage in any social media. In the final message Moore posted before her hiatus, she said, "I don't trust myself. Gonna punch somebody. I can either get ugly or get off."