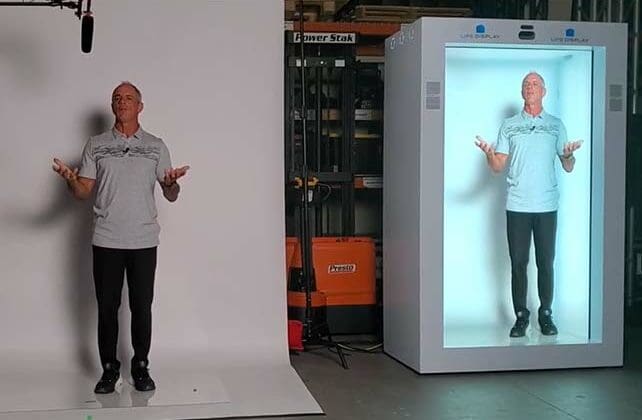 Pastor Randy Bezet of Bayside Community Church in Bradenton, Florida, is using something straight out of Star Trek to preach to the church's nine campuses simultaneously.
Bazet uses a new holographic technology called PROTO, a device that, according to its developer, "lets people beam themselves to a location thousands of miles away and interact with people there."
The holographic technology allows Bezet to interact with those in the congregation, even though he's not actually there. The PROTO Epic model has a camera on it, so the pastor can see the people he's "beaming" to. Unlike a traditional live video stream, Bazet can actually hear sounds from the congregation.