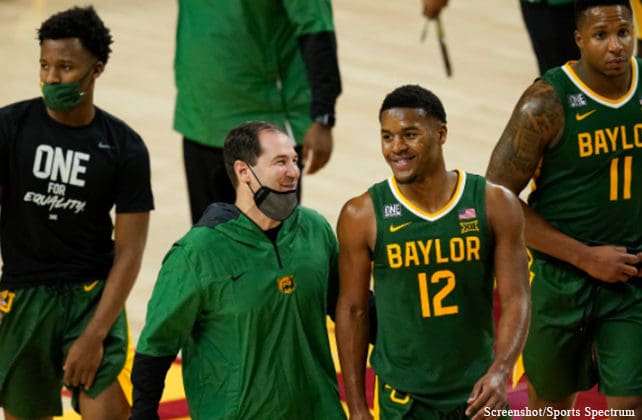 (ESPN) Baylor head coach Scott Drew has refused to accept a vehicle wrapped with the school's national championship logo after an insensitive remark made by the dealership's general manager when discussing it during a live TV interview.
The customized Jeep Wrangler was driven in the team's championship parade through downtown Waco on Tuesday night, and was then going to be given to the school for Drew to use for the next year.
When talking about the vehicle with KWTX-TV before the parade started, Ted Teague, GM of the Allen Samuels dealership in Waco, said Drew could enjoy the Jeep and "use it to recruit, pull some people out of the 'hood." Based on his own changed facial expression as the reporter started to ask another question, Teague knew immediately that the remark was inappropriate. He apologized Wednesday.