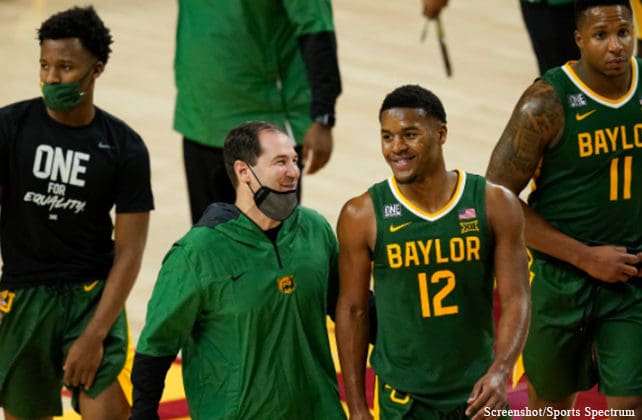 (Sports Spectrum) It's official. March Madness is back.
College basketball fans across the country celebrated as the selection committee released its bracket for the 2021 NCAA Men's Basketball Tournament on Sunday — the first time in two years the event will take place after being canceled last year due to the COVID-19 shutdown.
And while the tournament sites, schedule and safety protocols will be different in 2021 because of the ongoing pandemic, there are still 68 teams who will compete for a championship. One of the strongest contenders to cut down the nets at the Final Four in Indianapolis are the Baylor Bears, who earned the No. 1 seed in the South Region with a 22-2 record and the Big 12 regular-season title.