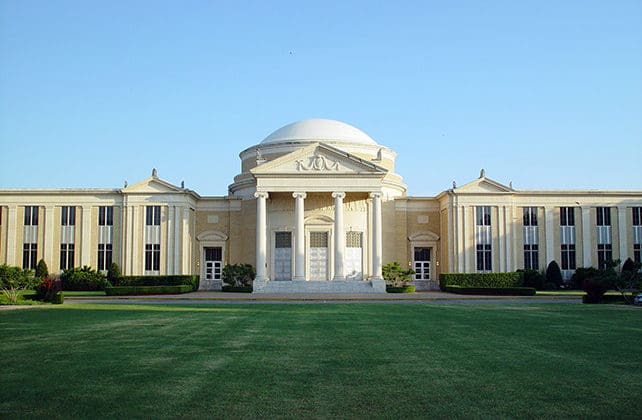 by Bob Smietana
(RNS) Two Texas Baptist schools have regained control over a Texas foundation established by a long-time benefactor.
The two schools filed suit in September, alleging trustees of the Texas-based Harold E. Riley Foundation were part of a "coup" to divert support away from the schools to a nonprofit controlled by former Southwestern President Paige Patterson. Doing so, the lawsuit claimed, violated the intention of the late Harold E. Riley, a wealthy businessman who set up the foundation to benefit Baylor University and Southwestern Baptist Theological Seminary.
Several of the foundation trustees named in the suit have ties to Patterson, who was fired in 2018. The foundation's president, Mike Hughes, who was vice president for advancement at Southwestern under Patterson, was also named in the lawsuit. 
Under the terms of a settlementannounced Monday (Feb. 8), Hughes, along with August "Augie" Boto — a former vice president of the Southern Baptist Convention's executive committee — and Charles Hott, agreed to appoint four new trustees, who will be named by Baylor and Southwestern. Boto, Hughes and Hott also consented to resign from the foundation's board.
They also agreed not to "engage in any and all fundraising efforts" that discourage giving to Southwestern or Baylor or to try to divert donations away from the school. Hughes, Boto and Hott also agreed they would not seek jobs or any role as an "officer, director, or trustee" at any Texas charity or national entity of the Southern Baptist Convention.
The trustees consented to return all property owned by the foundation — including computers, vehicles, files and credit cards, to Baylor and Southwestern.
"While painful and costly, this cause of action was necessary to protect charitable donors who deserve the confidence that the purpose of their generous gifts will be fulfilled with integrity and without interference," Southwestern President Adam Greenway said in a statement.
Texas Attorney General Ken Patton alleged in court documents that Hughes and Hott had been part of a scheme "to receive substantial salaries and benefits from this charitable Foundation and find a way to change the structure of the Foundation to the detriment of its sole charitable beneficiaries, Baylor and Southwestern."
The settlement does not resolve all the foundation's legal issues. Riley donated a number of shares in Citizens Inc., his company, to the foundation. Because of those shares, the foundation had the right to appoint members to the company's board. The board of the foundation attempted to name Patterson, Hughes and Boto to the Citizens Inc. board. That attempt failed, leading to a still-pending lawsuit in Colorado.