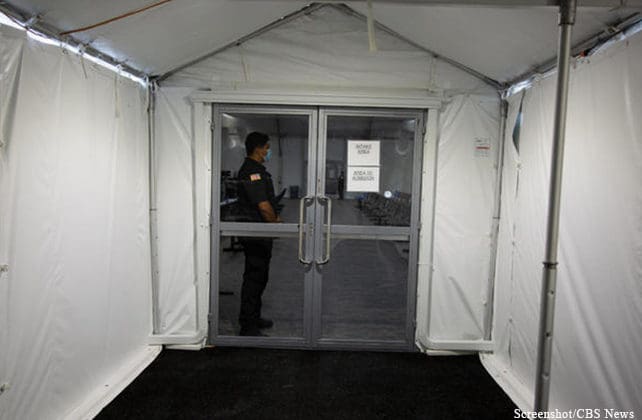 (CBS News) As of Sunday morning, U.S. Border Patrol was holding more than 4,200 unaccompanied migrant children in short-term holding facilities, including jail-like stations unfit to house minors, according to government records reviewed by CBS News.
Nearly 3,000 of the unaccompanied children in Customs and Border Protection (CBP) custody had been held longer than 72 hours. CBP is legally obligated to transfer most unaccompanied minors to the Office of Refugee Resettlement (ORR), the agency which oversees shelters licensed to house children, within three days of taking them into custody.
The number of unaccompanied children in CBP custody on Sunday represents a 31% increase from early last week, when the agency was holding more than 3,200 minors. The number of children held longer than three days more than doubled.