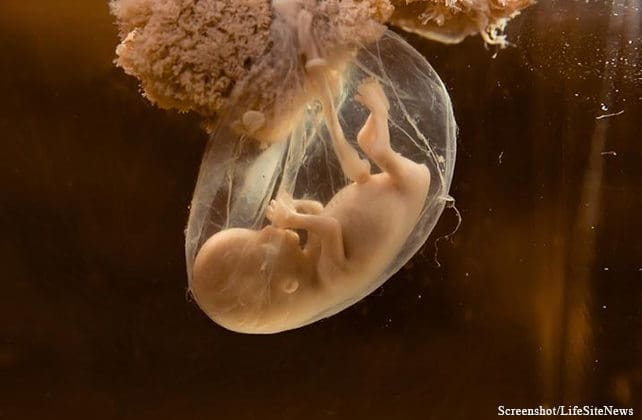 (LifeSiteNews) Cell lines derived from aborted babies used in the production or testing of various vaccines, including a number of COVID vaccines, most likely came from babies who were aborted alive, and according to the general practice as outlined in medical literature, may have been placed in a fridge while still living where they awaited dismemberment before having their organs harvested, a researcher has found. 
Biologist Pamela Acker, who has a master's degree in Biology from the Catholic University of America and who recently authored a book titled Vaccination: A Catholic Perspective, related what the literature says about how babies were aborted to obtain cell lines used in a number of vaccines.
"A number of these abortions that were done in that way were termed 'abdominal hysterectomies' in the medical literature. So in some cases, the women were actually being sterilized in the process as well," she said.