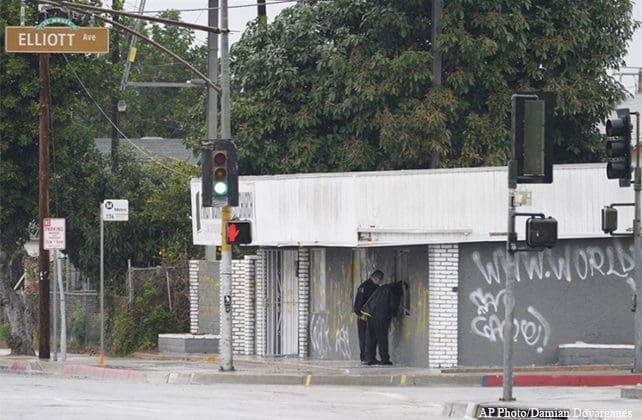 (AP) The FBI and local police are investigating an explosion early Saturday at a Los Angeles-area church that had been the target of protests for its anti-LGTBQ message.
Officers responding around 4:30 a.m. initially thought a vandal had broken the windows of First Works Baptist Church in El Monte, said Lt. Christopher Cano of the city's police department. Officers then noticed smoke coming from inside, he told reporters at the scene.
"Then we realized that the windows were not smashed, that they had actually blown out from some type of explosion," Cano said.
Authorities Investigate Blast at Anti-Gay California Church