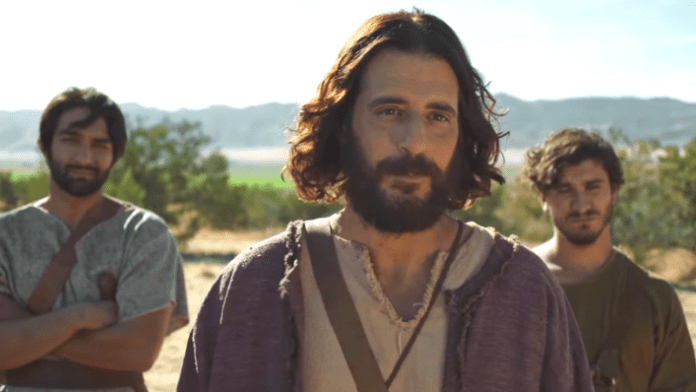 (Christian Headlines) A world-renowned artist recently created a painting that captures the heart of Jesus Christ in the popular TV series The Chosen.
Liz Lemon, known for her paintings on faith and religion, painted a piece illustrating a powerful moment from episode one where Mary Magdalene was delivered by Jesus.
The Chosen's director, producer and writer, Dallas Jenkins, shared his thoughts on the painting in a video uploaded to YouTube.
"This moment here, without even a close second, the single most important moment in the whole show," he told Swindle. "The whole Gospel is encapsulated in this moment. She ran from Him. He met her where she was. He met her in a bar … at her lowest point. He chases her down, and then she finally surrenders."