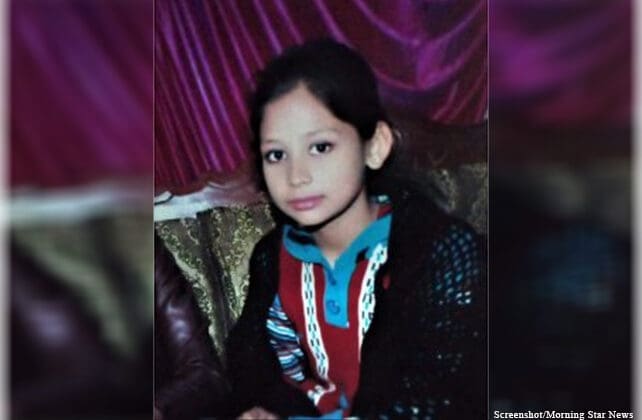 LAHORE, Pakistan (Morning Star News) Tears rolled down Shahid Gill's face as he recalled the day last month when a court in Pakistan handed his 13-year-old daughter into the custody of a 30-year-old Muslim man.
Gill, a Roman Catholic, works as a tailor in Gujranwala city, some 150 kilometers (93 miles) from Lahore. His daughter, Nayab, was a class seven student and worked as a helper in a beauty salon owned by Saddam Hayat. On May 20, Hayat and six others allegedly took Nayab from her home, converted her to Islam and forced her to marry Hayat.
Gill said that Hayat, already a married father of four children, offered to train Nayab in his beauty salon when her school was closed due to the COVID-19 pandemic.