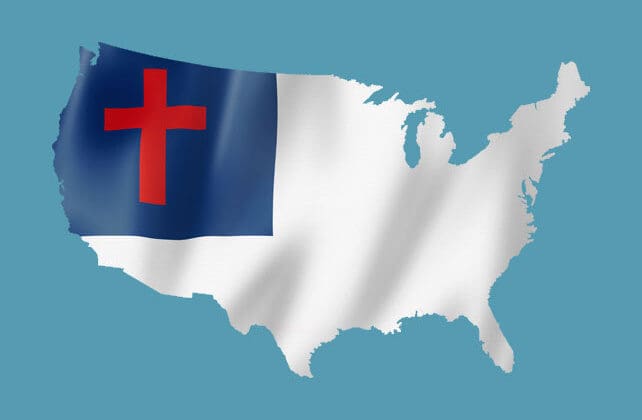 (ChurchLeaders) The world watched supporters of President Trump breach police barricades and force their way into the U.S. Capitol Building on January 6. In addition to the Trump flags, those watching the news also saw rioters carrying signs that said "Jesus Saves" and "Jesus 2020." An image that likely won't be forgotten anytime soon is a person who made it into the Senate chamber while carrying a Christian flag. 
Horrified at this new brand of Christianity, the world watched in shock, but is this a new brand of Christianity or is it something else? Christian leaders and sociologists have dubbed this "movement" as something very different from mainstream Christianity. Now a term that was relatively unknown to the broader U.S. population outside of the church is showing up in headlines and mainstream media: Christian nationalism.
"The January 6 attack on the Capitol was characterized not only by vicious lies, deplorable violence, white supremacy, white nationalism, and wicked leadership—especially by President Trump—but also by idolatrous and blasphemous abuses of Christian symbols," a statement signed by over 250 Wheaton College faculty and staff reads.