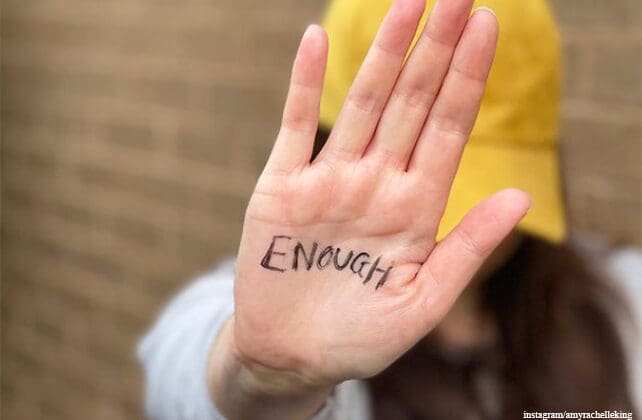 (People) Amy Duggar King is opening up about her past experiences with abusive relationships for Domestic Violence Awareness Month.
The former Marriage Bootcamp: Reality Stars personality shared a lengthy Instagram post on Oct. 1 to share her story with hopes that it would help people with similar experiences.
"I've just gotten a taste of what abuse can look like," Amy wrote, before describing her abusive relationship with a man she dated prior to meeting her husband.
"We were at a New Years party at some millionaires house and he was telling a story but he wasn't telling the story right so I said 'No, babe, it went like this,' " she wrote.