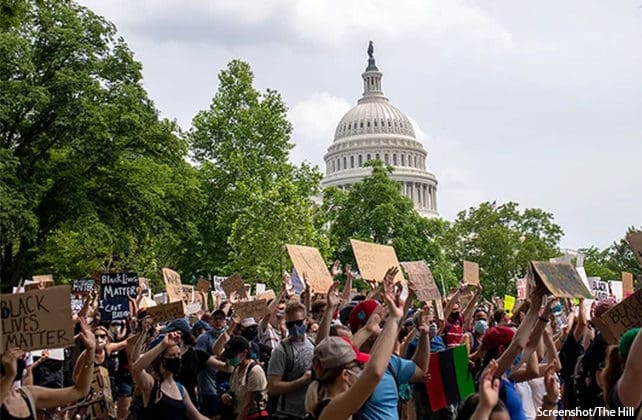 (The Hill) Americans are more concerned about the death of George Floyd in police custody than they are about the protests following his death, including those that have turned violent, according to an NBC News/Wall Street Journal poll.
Fifty-nine percent of voters said they are more troubled by Floyd's death, including 54 percent of white respondents, 65 percent of Latino respondents and 78 percent of black respondents. Twenty-seven percent of respondents said they were more concerned about the protests.
The poll also found a partisan split, with 81 percent of Democrats and 59 percent of independents more concerned about Floyd's death compared to 29 percent of Republicans.