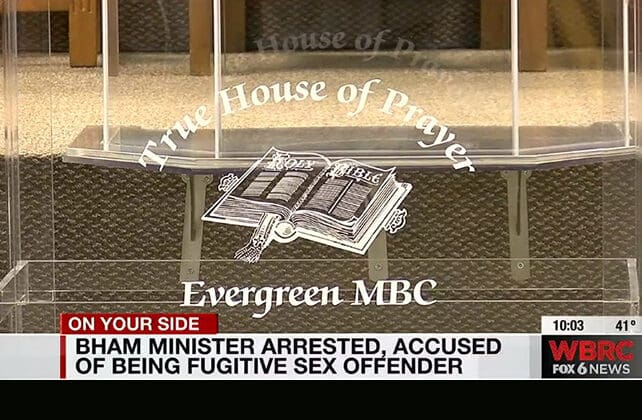 Larry Albert Flake, who is 75-years-old, has been running from the law for the last 20 years. For 10 of those years, he has been serving as the worship pastor at a church in Alabama. He was arrested on Friday, November 19, 2021 after the FBI and Birmingham, Alabama police located him.
According to a statement released by Richmond, Indiana's Police Department, "Larry Flake was convicted of Sexual Misconduct with a Minor on August 30, 2001, from an incident reported to the Richmond Police Department in the fall of 1999. Flake failed to appear for the trial and has been a fugitive from justice since August 2001."
Flake went by the name Larry White, or Reverend White, in an attempt to hide his identity from those at Evergreen True House of Prayer Missionary Baptist Church.