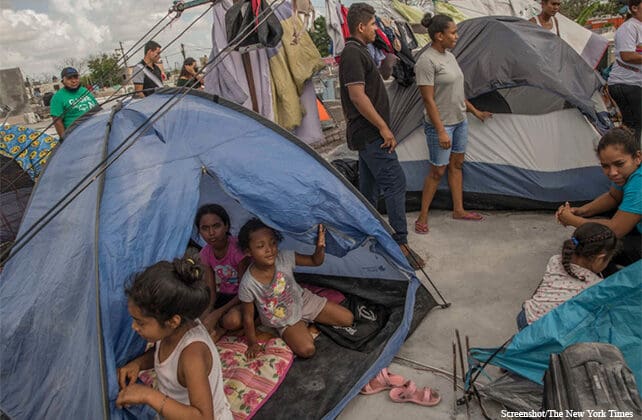 MATAMOROS, Mexico (The New York Times) Over the summer, as migrants rushed into the Mexican border city of Matamoros, a local pastor lost his patience.
The pastor, Víctor Barrientos, had already invited dozens of asylum seekers to live in his church, believing that was his religious duty as an evangelical Christian. But suddenly, it seemed to him, there were too many people. His guests were messy, he said, and "out of control" — and then, just as the pandemic's third wave hit, they started getting the coronavirus.
So one day in late June, the pastor kicked out nearly 200 people. He let a few families stay.
"I'm not receiving any help from the state or federal government," the pastor said. "This is just a church, not a place to shelter people."