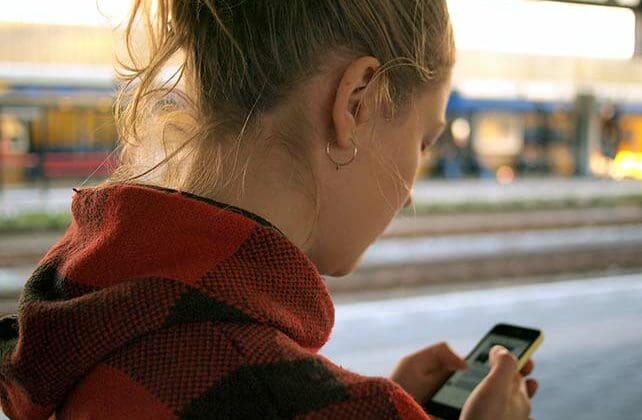 (BP) When my wife and I moved to Oxford, England, for my doctoral studies, we realized we had no idea how to call emergency personnel if there was a problem with our infant baby girl, Lily. As a new dad, not knowing who or how to call for help in a moment of crisis in a foreign country startled me. I called a local hotel, and the concierge kindly shared with me the 911 of England is "Triple 9 – 999." Phew! Though I never had to dial the number, it gave us peace in knowing what to do in a time of crisis.
Here's the key question: If you have a mental health crisis or someone you know is struggling with mental pain, do you know who or how to call for immediate help and intervention? Did you know May is Mental Health Awareness month? Every Christian must be aware of a significant and helpful tool soon to be available – dialing 988. It is my experience many Christians are not prepared for immediate steps in a moment of mental pain and mental crisis. Here's a vital intervention step that could save the life of someone you love.
The National Suicide Prevention Lifeline was only recently established in 2005 and has received more than 20 million calls. Available 24 hours per day, seven days a week, for any age, including non-English speakers, calls are routed to the nearest crisis center based on the caller's location. People who are deaf or hard of hearing can reach Lifeline via TTY by dialing 1-800-799-4889 or using the Lifeline Live Chat service online. Download the 988 fact sheet.
RELATED: Russell Moore: Do Christians Who Commit Suicide Go to Hell?
What do we need to know? On July 16, 2022, the National Suicide Prevention Lifeline 1-800-273-8255 transitions to a number that will be easy to remember in an emergency – 988. Please save this in your contacts and encourage everyone in your community to do the same. Similar to dialing 911, a person will be able to simply dial 988 to get immediate help from the suicide prevention hotline. Sometimes, it is hard to recall even the most basic facts in a moment of crisis, such as your address or date of birth. If you encounter a son or daughter or a friend in crisis, it is tough to remember a 10-digit number. What if you or someone you know is in a place they are not comfortable talking? An alternative to the Lifeline is the Crisis Text Line (741-741), which offers confidential support 24/7 via text message. Your number will not appear, and if you do not want to share your identity, you do not have to. Veterans and service members may reach the Veterans Crisis Line by pressing 1 after dialing, chatting online at www.veteranscrisisline.net, or texting 838255.
When will 988 be available nationwide? Beginning July 16 of this year, 988 will be the new three-digit dialing code connecting people to the existing National Suicide Prevention Lifeline, where compassionate, accessible care and support are available for anyone experiencing mental health-related distress. People can also dial 988 if they are worried about a loved one who may need crisis support.
RELATED: Being a Christian Does Not Make You Immune to Depression, Hopelessness, and Suicide
We are the people who bring hope. Rates of depression and suicide are increasing in every age demographic, especially our young people. Why is 988 so important? The average wait time to see a therapist for an adult is currently 48 days – for an appointment. What's worse, a child psychologist can take up to a year for an appointment. Our churches must be present in this crisis. As believers, we must be conversant on the tough issues facing culture, and mental pain is at the top of the list. Research shows individuals experiencing psychological distress are more likely to seek help from clergy before any other professional group, including mental health experts. This reveals what you may already know: The church is central in the healing equation for the multitudes who are seeking peace and joy but struggling with anxiety. Here is an opportunity for Christian leaders and the global church to minister to the afflicted.
If you or someone you know is in emotional distress or suicidal crisis, call the National Suicide Prevention Lifeline1-800-273-TALK (8255). A list of international suicide hotlines can be found here.
This article originally appeared at Baptist Press.