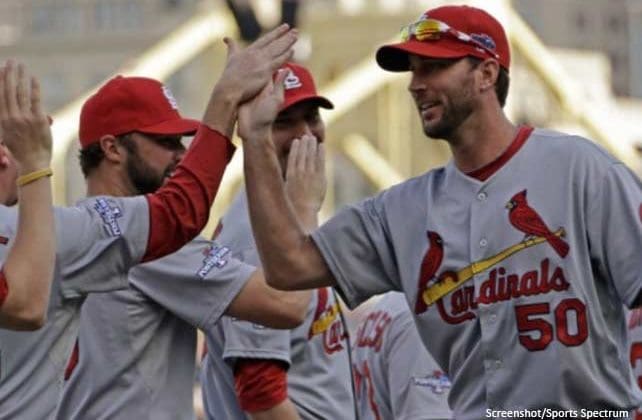 (Sports Spectrum) Longtime St. Louis Cardinals pitcher Adam Wainwright has been a follower of Christ for nearly two decades. He grew up going to church and attending Vacation Bible School, as his mom did all she could to put him in the right situations to learn about God. But it was in 2002 at a Christian conference in Dallas when he truly committed his life to the Lord.
He's been an outspoken believer ever since, continually seeking to learn and grow in his relationship with Christ. But he feels 2020 may have been the most important year in his journey.
About five years ago, his financial advisor, Don Christensen, who also serves as a spiritual mentor, visited Wainwright's home in Georgia. They often would rise early to go golfing, but no matter how early a tee time was, Christensen would arise even earlier so he could read the Bible.