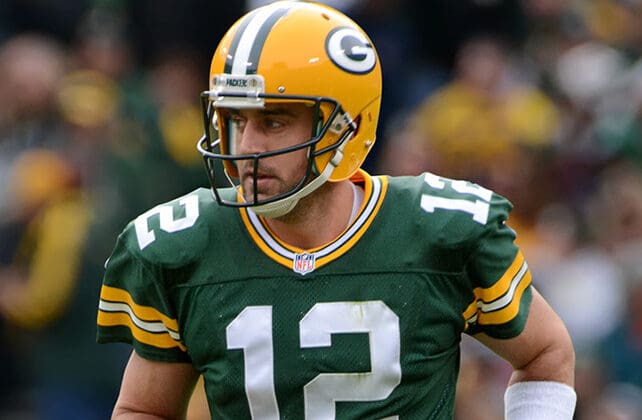 (Fox News) At least one voter for this year's NFL MVP says he won't be backing the frontrunner, Green Bay Packers quarterback Aaron Rodgers.
"I think he's a bad guy," Hub Arkush, editor and general manager of Chicago Football magazine, said of Rodgers during an appearance on Chicago radio station WSCR-AM.
Rodgers is expected to win the MVP award for the second year in a row – but Arkush claimed he doesn't deserve it this year because of his dramatic and turbulent offseason.
"I don't think you can be the biggest jerk in the league and punish your team, and your organization and your fan base the way he did and be the most valuable player," Arkush said on the sports radio station.