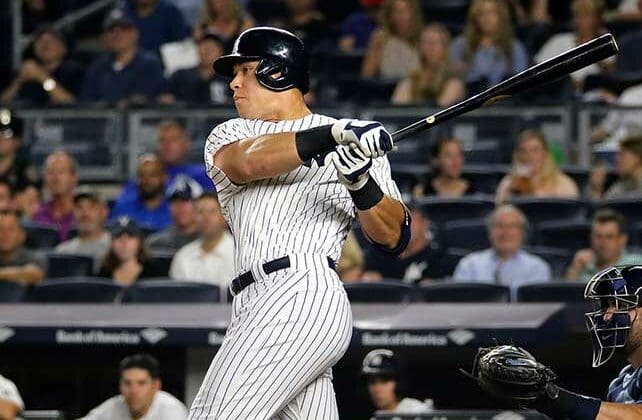 New York Yankees All-Star outfielder Aaron Judge blasted his 62nd home run on Tuesday night (Oct. 4), breaking Major League Baseball's (MLB) American League (AL) record for home runs hit in a single season—a recored which was held by Roger Maris since 1961.
"What a night. Such a blessing from God to share that moment with so many special people!," Judge posted on Instagram after the game. "Thank you @rogermarisjr, the Yankees, my teammates, my family and all the Yankee fans for such an incredible day! Time to finish the regular season out and get ready for an exciting postseason!"
Judge and the Yankees were playing the Texas Rangers when the 2017 AL Rookie of the Year hit the record breaking home run. The Yankees lost what was the second game of a doubleheader, 2-3.