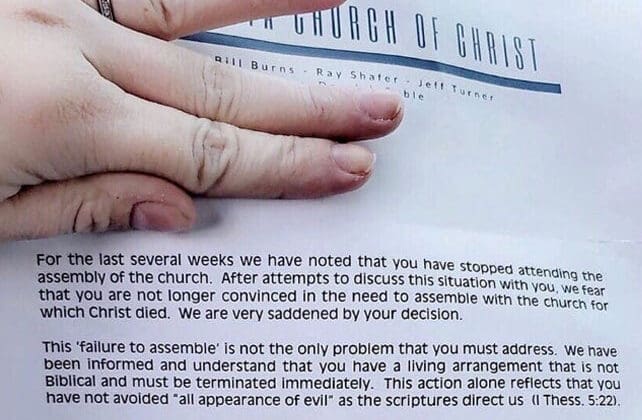 (ChurchLeaders) A woman who had been attending West Sparta Church of Christ in Sparta, Tennessee, received a letter at the end of February from three of the church elders. She shared the photo of the church discipline letter on Facebook. And it has since gone viral.
Under the church's letterhead and with the name of the recipient covered, here is the content of the letter:
For the last several weeks we have noted that you have stopped attending the assembly of the church. After attempts to discuss this situation with you, we fear that you are not longer convinced in the need to assemble with the church for which Christ died. We are very saddened by your decision.