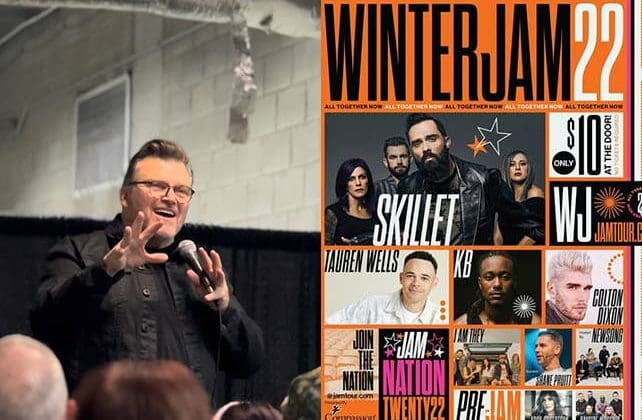 Winter Jam is an annual Christian music tour that showcases artists like Skillet, TobyMac, Newsboys, NewSong, Andy Mineo, Lecrae, Red, David Crowder, Rend Collective, for KING & COUNTRY, Colton Dixon, Lauren Daigle, Trip Lee, Sidewalk Prophets, Hillsong UNITED, Third Day, Ledger, Tenth Avenue North, Kari Jobe, Steven Curtis Chapman, Hawk Nelson, and more.
The tour started on January 7th and runs through March 27th ending it's 40-city tour in Allen, Texas.
Winter Jam also focuses on the hard work youth pastors and student leaders do by providing a exclusive reception at each concert, where they thank them for the important work they do in the student's lives. Winter Jam leaders, pastors, some of its artists encourage them and pray over them and allow them to have a more up-close and personal time with some of their favorite bands.
Each night the concert stops to explain the gospel to everyone in attendance and invites people to commit their lives to Jesus Christ. Greg Stier announced in 2020 that, in just one weekend, the tour witnessed over 5,000 first time decisions for Jesus.