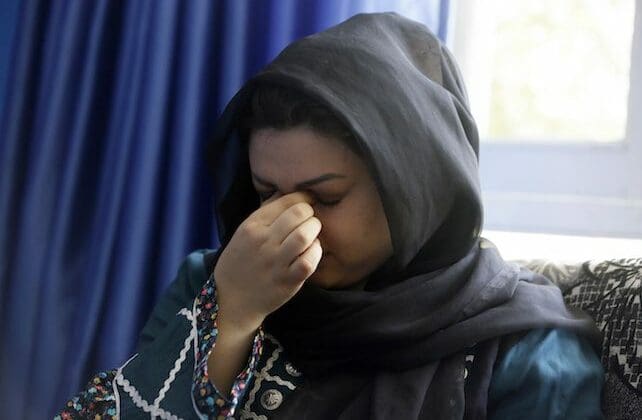 (The Daily Wire) New polling from The Daily Wire found that Americans are most concerned with the consequences for Afghan women and girls following President Joe Biden's withdrawal of U.S. troops from Afghanistan.
The poll conducted on August 17 and 18 concluded that 84 percent of Americans say they are "concerned about the consequences for Afghan women and girls." 63 percent of Americans find these consequences "extremely concerning."
The polling results come as videos were released of young women crying for help amid the Taliban takeover of the capital city of Kabul. One video from Kabul showed a young woman begging U.S. forces to save her from the Taliban. The video comes as thousands of women and men — including thousands of Americans — are trapped inside Afghanistan.