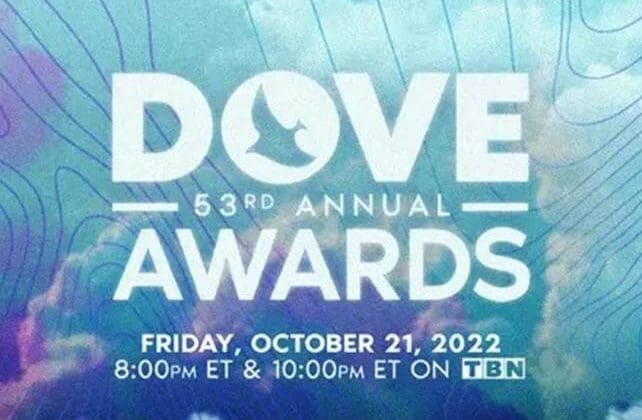 NASHVILLE (BP) – Nominations for the 53rd annual GMA Dove Awards were highlighted by multiple nods for Phil Wickham, for KING & COUNTRY, Maverick City Music and newcomer Anne Wilson.
Wilson was nominated 6 awards including "New Artist of the Year," and "Pop/Contemporary Recorded Song of the Year," for her single "My Jesus."
Maverick City Music received seven nominations, including "Artist of the Year." Maverick City's joined fellow artist Matthew West, who also received seven nominations.
RELATED: Michael W. Smith, Mac Powell, Matthew West Encourage Church Leaders at the 2022 K-Love Awards
Wickham received 5 nods, including "Pop/Contemporary Recorded Song of the Year" for "House of the Lord," and "Worship Recorded Song of the Year" for "Hymn of Heaven."
Pop duo for KING & COUNTRY, last year's award winner for Artist of the Year, were once again nominated for the award, along with 5 other awards for a total of 6 nods.
The full list of nominees nominated for "Artist of the Year," also includes Maverick City Music, CeCe Winans, We The Kingdom and Zach Williams.
Other notable nominees include songwriter and producer Jeff Pardo (his 9 nominations were the most for an individual), Brandon Lake, Steven Furtick, Skillet, Lecrae and Crowder.
RELATED: Semler Begs Gospel Music Association Members To Vote Her 'Best New Artist' at Dove Awards
Non-musical nominations included notable nods for Inspirational Film/Series of the Year for American Underdog, The Chosen, and The Jesus Music.
The Dove Awards are scheduled to air Friday, October 21 at 8:00 pm ET and 10:00 pm ET on TBN.
This article originally appeared at Baptist Press.