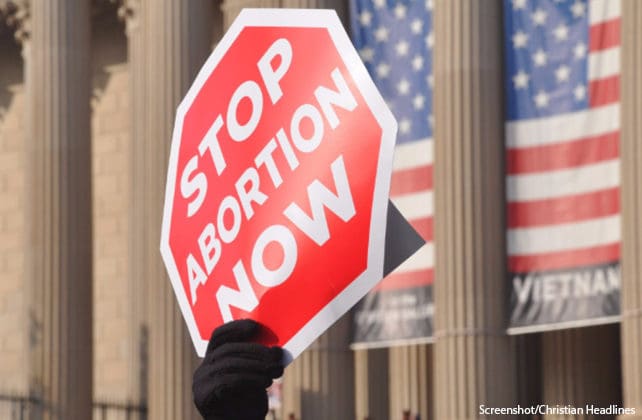 (Christian Headlines) According to a new report by pro-choice think tank Guttmacher Institute, a record number of abortion restrictions were enacted across dozens of states last year.
Guttmacher, a former Planned Parenthood affiliate, published the report titled "State Policy Trends 2021: The Worst Year for Abortion Rights in Almost Half a Century," which found that 106 abortion restrictions were passed in 19 states last year. Policy associate Elizabeth Nash, who authored the report, noted that the number of legislative pieces is "the highest total in any year since abortion rights were affirmed by the US Supreme Court in 1973."
Nash also pointed out that last year's abortion restrictions surpassed the previous record of 89 abortion restrictions passed in 2011.
In 2021, several pro-life pieces of legislation were signed into law, including several heartbeat bills that ban abortions after six weeks of pregnancy and restrictions prohibiting abortions after 20, or sometimes 24, weeks of gestation.